Did you know that the Subaru Ascent is one of the best mid-sized SUV values here in the Metroplex?
When you shop for a new mid-sized three-row SUV, the Subaru Ascent should be on the top of your list. It does a lot more than you think - such as taking you and your crew to a tailgate while carrying your groceries home.  
We understand you have choices. Let us show you how the Ascent compares to one of its rivals - the Ford Explorer.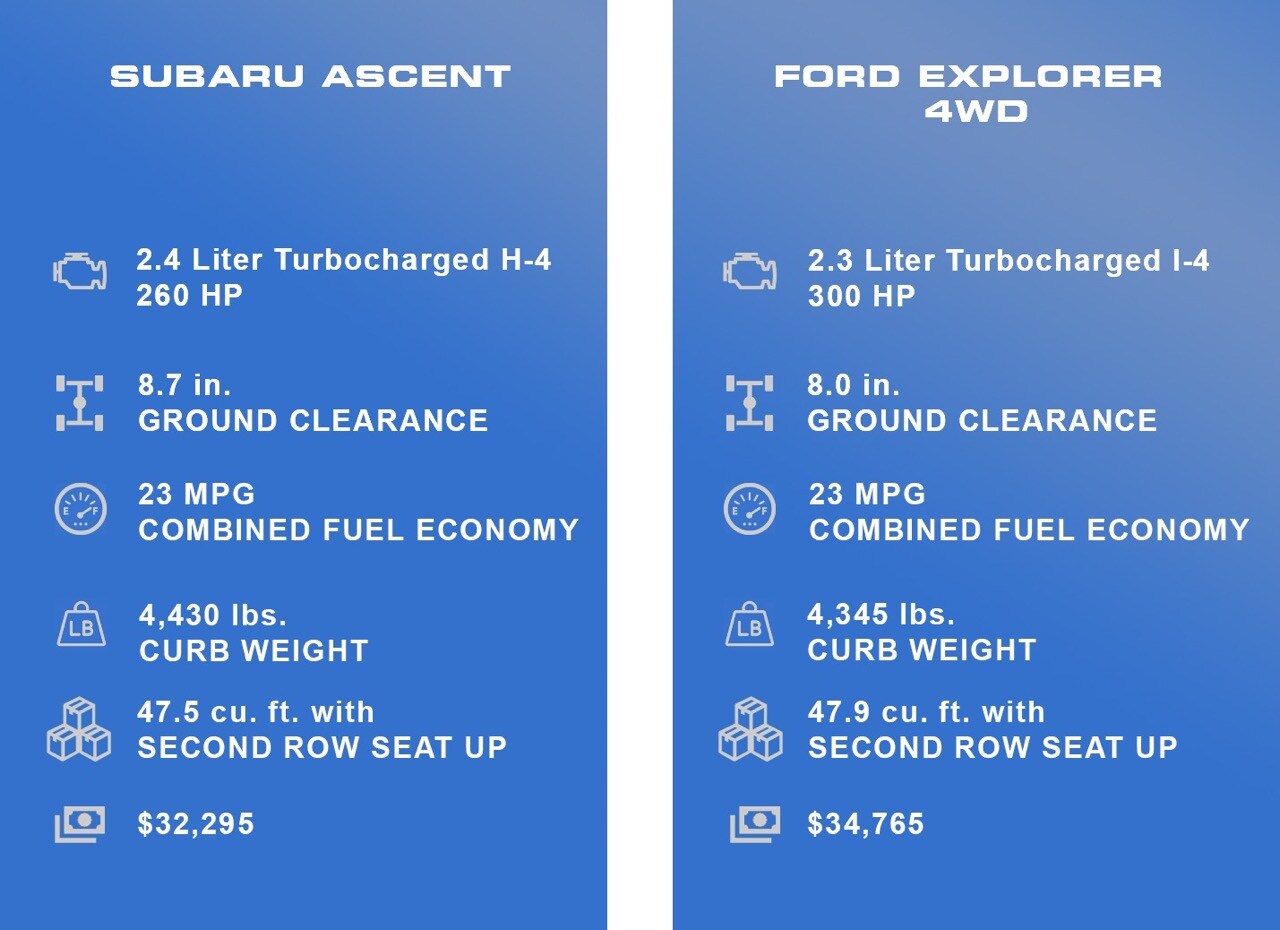 There are plenty of advantages the Ascent has over the Ford.
Standard Symmetrical All-Wheel-Drive offers the advantage of a more balanced drive system with a lower center of gravity keeping the Ascent planted in any condition. 

Higher ground clearance helps to tackle the roughest terrain, along with a suspension system designed to ensure balance off of the highway.

Better fuel economy for longer trips between fuel stops.

Lighter weight means more flexibility on and off the highway. 
Not to mention that the award-winning Subaru Ascent is one of the best values in the class - period! 
If the Ascent is the right mid-sized three-row SUV for you, contact us at Ewing Subaru of Plano for an appointment to see one for yourself.