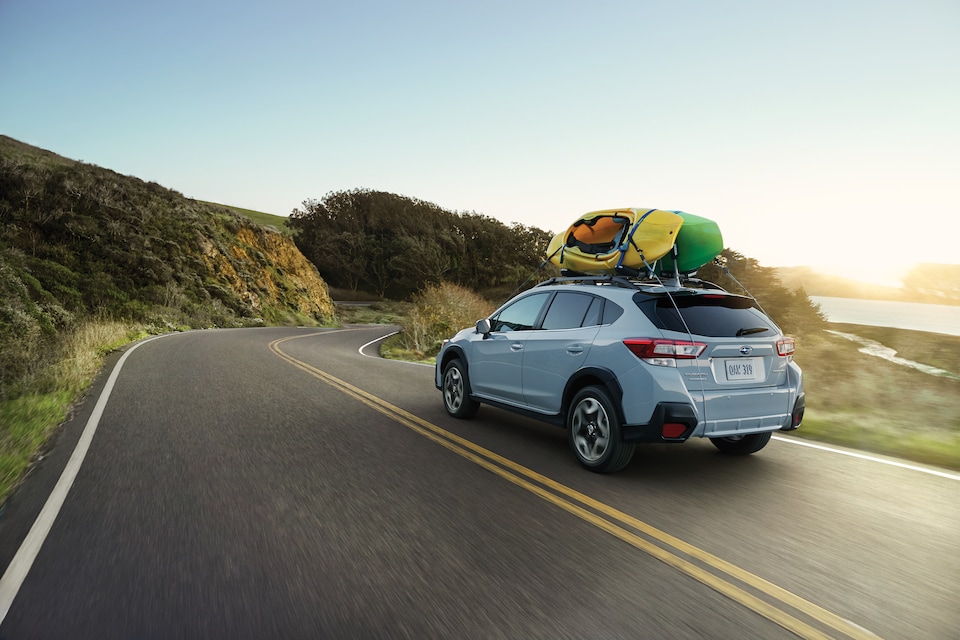 Finding a good used Subaru may be easier than you thought. Subaru cars and SUVs are known for their reliability and practicality. At Ewing Subaru of Plano, we only sell the highest quality used cars, and our used Subaru models are no exception.
If you visit our showroom, our expert staff will be able to help you find the Subaru that best fits your needs.
Subaru Impreza - If you are looking for a small car to commute around town, you should take the Impreza for a spin; it's a good mixture of practical and efficient, it has plenty of space for your belongings, and it gets 28 miles-per-gallon city.
Subaru Legacy - The Legacy is a great choice if you need something a little bigger than the Impreza. It has a total passenger volume of up to 105.5 cubic feet, which makes it very spacious and comfortable for long car rides.
Subaru Crosstrek - The Crosstrek combines the best features of cars and SUVs. It has a bit more ground clearance and a larger cargo area than a typical car, but it gets up to 27 miles-per-gallon city and 33 miles-per-gallon highway. The Crosstrek is a very versatile machine.
Subaru Forester - If you are looking for a full-on SUV, you may want to start with the Forester. It makes a great family hauler and a daily driver.
Subaru Ascent - If you have a larger family and need even more room, we suggest you take the Ascent for a spin.
Subaru Outback - If you want an SUV that is capable of going on an off-road adventure, you need to take a look at the Outback.
Subaru BRZ - The BRZ is the perfect car if you want something sportier and well balanced.
Subaru WRX - If you need more room than the BRZ provides, the WRX is a great mixture of practicality and performance.
Most Subaru cars and SUVs come with all-wheel drive as standard. This means they make great all year vehicles in Dallas. Subaru vehicles also keep their value better than most cars in their class. Our showroom in Plano TX has plenty of used Subaru models for you to check out and take for a ride. If you want more information on any specific model, we would be more than happy to help you with that.