Warning Signs that Warrant Scheduling Brake Service in Plano, TX 
Not sure what specific indicators signal that a brake service inspection for your vehicle is needed? Here at Ewing Subaru of Plano, our team can outline these warning signs and follow-up steps you should take when arranging a maintenance check-in at our Subaru service center here in Plano.
Examples of Brake Warning Signs
If you hear screeching when applying the brakes, potential wear or damage may be the culprit. To avoid other problems that may compromise your driving safety and security, reach out and schedule a service appointment immediately after observing respective noise.
Does it take longer than before to bring your call to a complete halt with a set distance? To prevent accidents and collisions from occurring with this present issue, a trip to Ewing Subaru of Plano for professional service is justified.
Changes to Brake Responsiveness
A sticky brake pedal or lag in brake pedal activation poses a potentially dangerous threat to your travel experience and the safety of surrounding drivers and pedestrians. Follow up with our service experts to schedule an appointment in this instance.
Activated Brake Service Indicator Light
A car's instrument panel can tell quite a bit about the current condition of your daily driver. Activated brake service indicator lights signify potential problems that need inspection attention.
Reach out to Arrange a Brake Service Appointment Today
When these outlined warning signs are present, reach out to arrange brake service here in Plano, TX and get your vehicle back to its reliable self. Give us a call today with any service-related questions you may have!
Why you Should Choose Ewing Subaru of Plano for Brake Service 
Wonder what distinguishes the customer service experience and general maintenance results of a brake service appointment here at Ewing Subaru of Plano? Our team is happy to outline the extensive services and features of our Plano, TX Subaru service center, helping you gain an appreciation for the attention to detail and meticulousness that we proudly operate with.
Reasons to Schedule Brake Service in Plano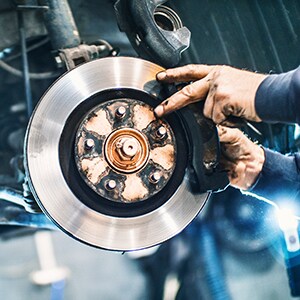 Detailed Brake Inspection
With diagnostics support, our certified mechanics study the complex nuances of your car's brake system with precision. From pads to rotors, hoses, lines and much more, we'll update the status of every component during a multi-point inspection process for premium insights into what may need additional repairs or replacements. We recommend scheduling this inspection process for warning sign indicators that include lagging brake responsiveness, screeches or smells, a brake service indicator light activation, and reduced braking power.
Frequent Brake Fluid Replenishment 
Our team can replenish brake fluid, essential in supporting the functionality of your vehicle's brake system, to keep this configuration running optimally as intended. We recommend updating the brake fluid of your vehicle routinely to keep these brakes operating well in extreme conditions and temperatures, ensuring a safe and responsive braking process for the duration of a common drive.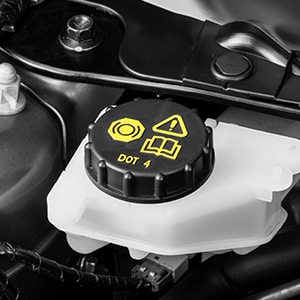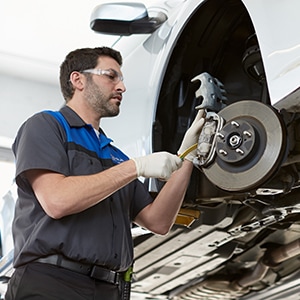 Schedule your Next Brake Service Appointment in Plano, TX Today
Contact our team today and get a brake appointment on the books for your daily driver here in Plano. From inspections to fluid replenishment, replacements and repairs, we can confidently restore this brake system's condition and protect your automotive investment for the long road ahead!
Hours
Monday

8:30 - 8:00PM

Tuesday

8:30 - 8:00PM

Wednesday

8:30 - 8:00PM

Thursday

8:30 - 8:00PM

Friday

8:30 - 8:00PM

Saturday

9:00am – 8:00pm

Sunday

Closed