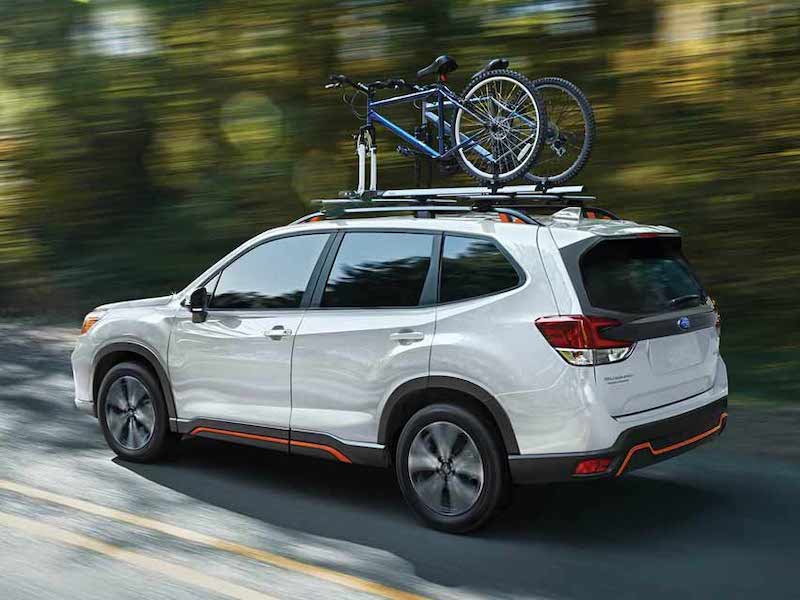 Carrollton, TX Subaru Alignment
Our certified Subaru service center offers both two-wheel alignment services and four-wheel alignment services. Our certified technicians will quickly inspect your vehicle to determine which of these services it needs. Our service center is equipped to perform all alignment services quickly and accurately. Of course, we can also take care of any other automotive service needs that you may have while you're at our service center. Read on to learn more about the importance of alignment services.
Benefits of Wheel Alignment
Our alignment services are important, even though many drivers do not consider alignments to be that important for their vehicles. Alignment services offer two main benefits. First, a properly aligned car will get noticeably better fuel economy than an improperly aligned vehicle. It is also important to note that a properly aligned vehicle will have more even tire wear, which will allow the tires to last longer. Additionally, alignment services are important because they are required by your Subaru vehicle's service plan.
Don't Delay Alignment Service
Putting off our alignment services may seem insignificant, but alignments are actually vitally important for your vehicle. If your vehicle is not properly aligned, it will get significantly worse fuel economy. This is costly and damaging to the environment. Also, an improperly aligned vehicle may have uneven tire wear. It's certainly possible that uneven tire wear could require you to replace your vehicle's tires sooner than you had anticipated. Of course, this may be expensive. You should also keep in mind that neglecting alignment services is against the specifications in your vehicle's service plan, and the manufacturer's warranty requires that you follow the service plan.
Wheel Alignment near Carrollton, TX
Drivers from Carrollton, TX can make the short 15-20 minute trip to our authorized Subaru service center for alignment services and all their other automotive service and repair needs. Our certified automotive technicians even have access to our stock of genuine Subaru OEM parts to ensure that we provide our drivers with the absolute best. If you would like to make an appointment, all you have to do is use the service scheduling page on our website to set a convenient time. We can also help you make an appointment via phone call. Of course, you can just come on over from Carrollton, TX during our business hours.